EYE BOX: new shape, new possibilities.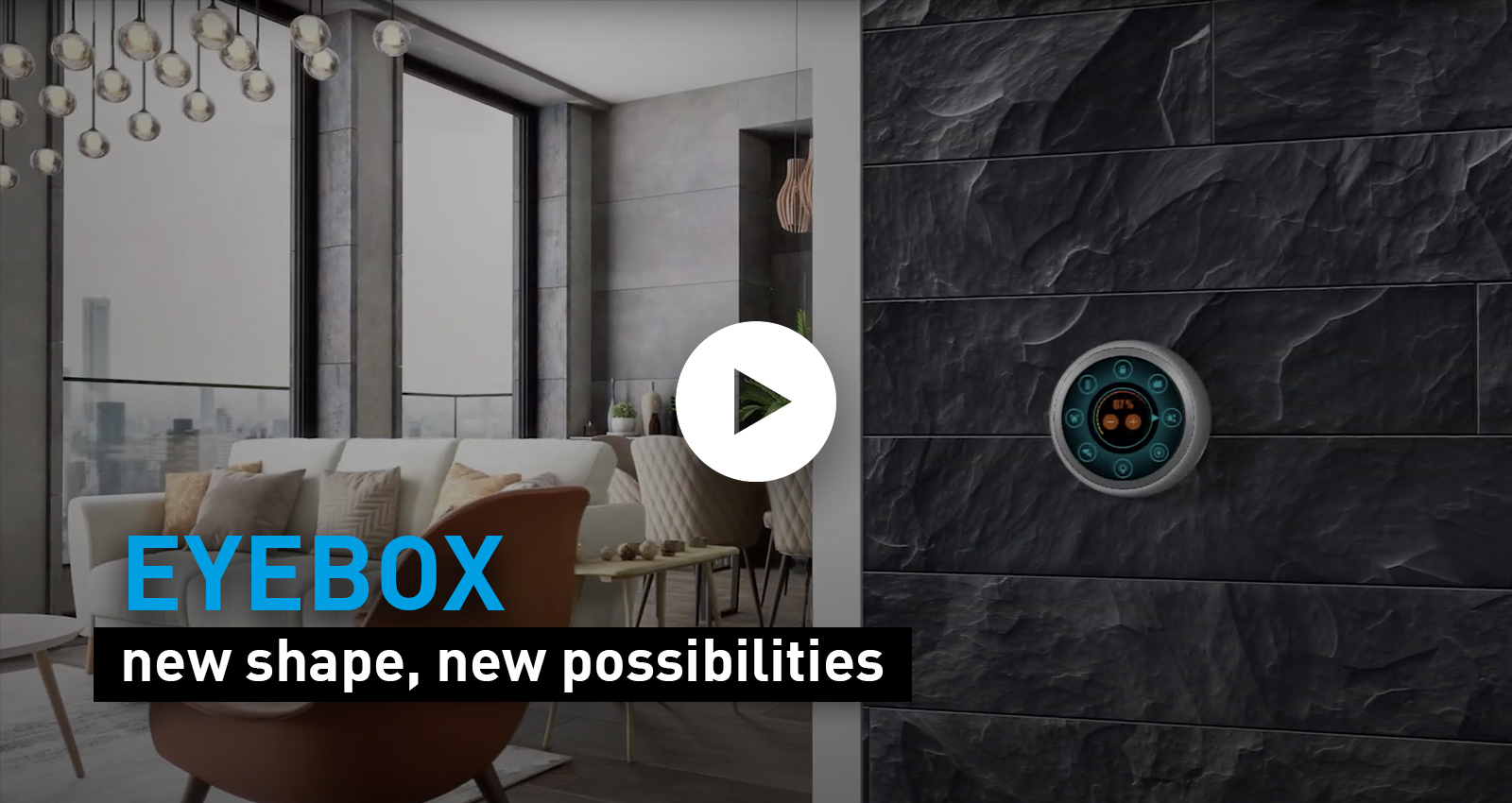 More than twenty years ago, when we started marketing the first version of THERMO 80, we never imagined the millions of pieces sold and the satisfaction of having contributed with you to the birth of the home automation sector.
We then witnessed the technological evolution of electronic components and user interfaces, passing from the rotary or slide potentiometer to the current capacitive keys or directly to the capacitive displays.
In addition to electronics, also the design of the enclosures, especially in home automation environments, has followed its own style path until the recent birth of the new EYEBOX and EYEBOX SIMPLE enclusures.
With their round shape and great versatility, the 2 products are proposed as the new era of the ancestor THERMO series.
Within a diameter of 95 mm and a height of 38 mm, the same for both versions, you have the possibility of:
FOR EYEBOX
use display up to 2.8 ", protected by a transparent polycarbonate panel, with the possibility to customize the visual area, with a simple digital window sticker printing;
select the options using the dial connected to a rotary encoder;
confirm the options thanks to 4 buttons to be placed on your circuits, that can work in series or in parallel.
> Display product EYEBOX on the website
FOR EYEBOX SIMPLE:
obtain with simple CNC machining all the outputs, side or front, of your connectors or interfaces or simple openings for ventilation or environmental sensors;
have the possibility to visualize the light of the internal leds without having to make any holes on the front; it is sufficient to precisely reduce the thickness in the white version;
have the possibility to customize them with text or textures, even for small quantities, thanks to the new digital printing techniques available; it is possible to print on the side circumference as well as, logically, on the front.
> Display product EYEBOX SIMPLE on the website
Both versions, thanks to the wall plate kit, can be fixed directly to the most common wall boxes compatible with the main European standards.
We are available to provide free samples to all customers who intend to test the new EYEBOX series or to those who wish to update their current Thermo applications.
We are ready to provide all our technical support to find the best solution to integrate your electronic boards.
Thanks for your attention and good applications with our EYE BOX!!
Sales Management